BORNRIF 33SC - Centerboard with Cutter Rig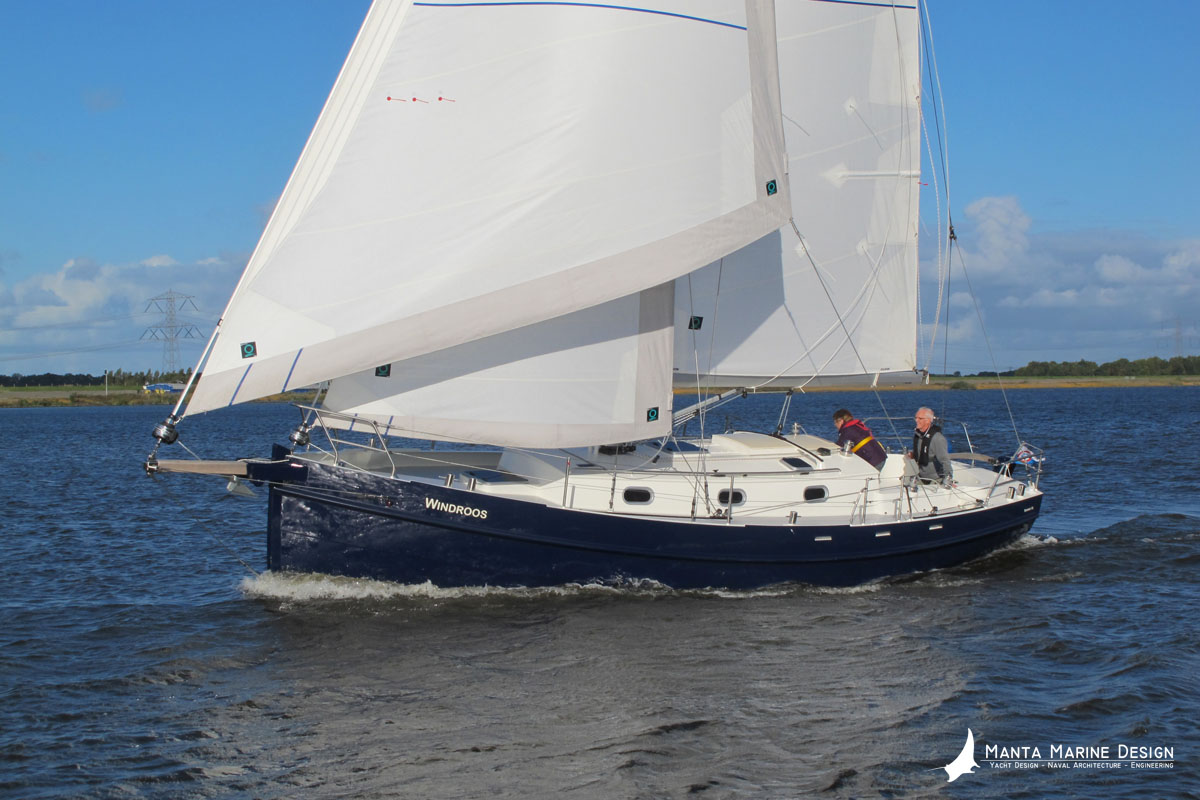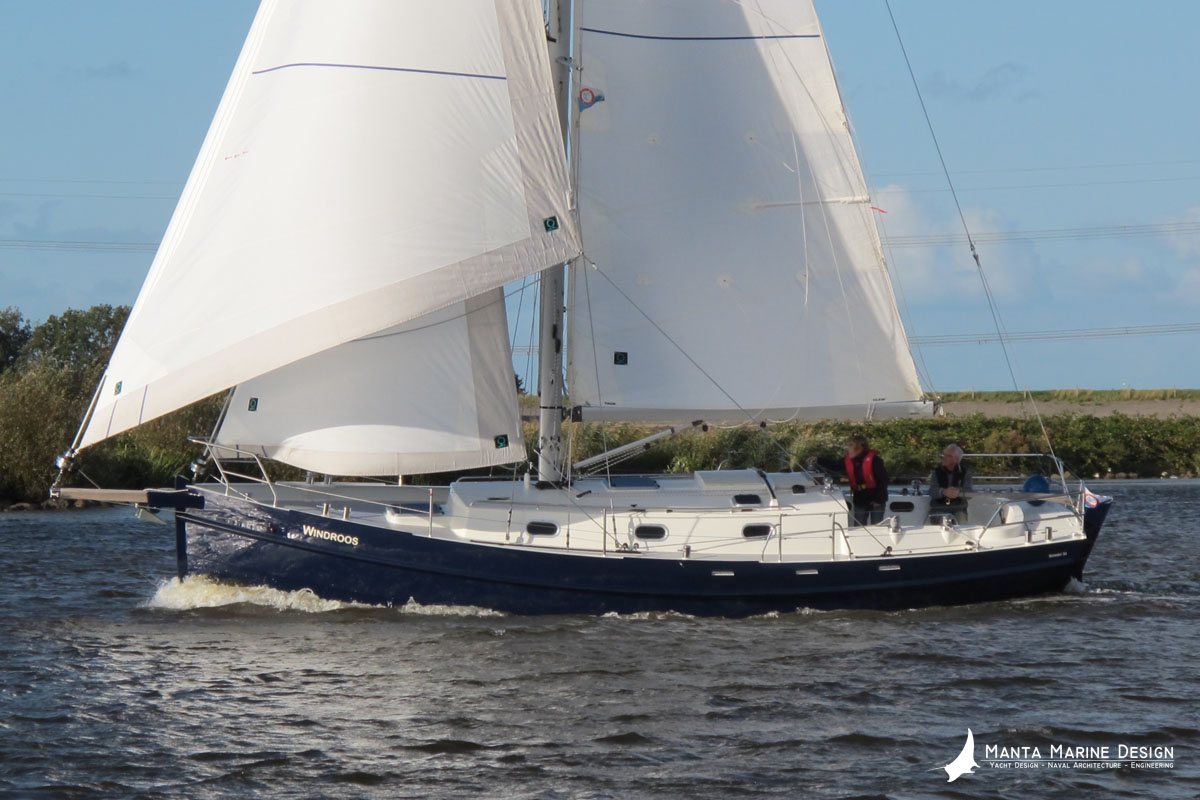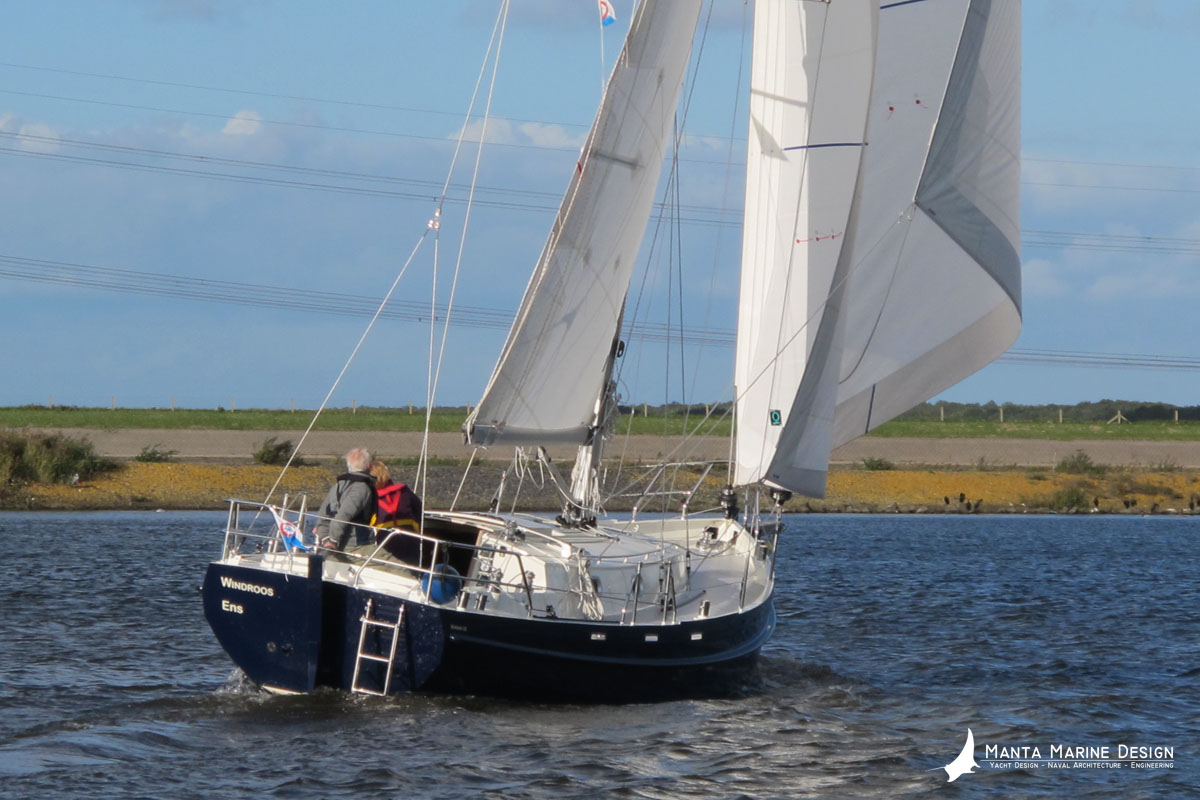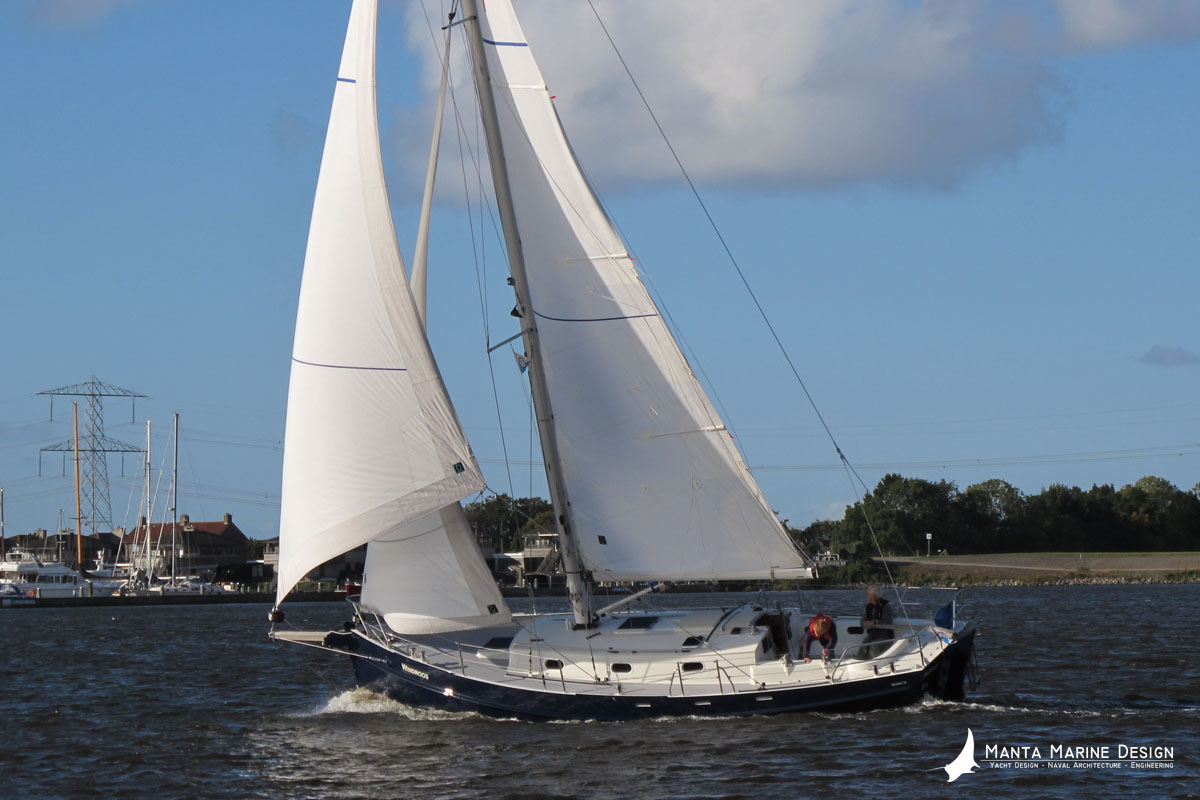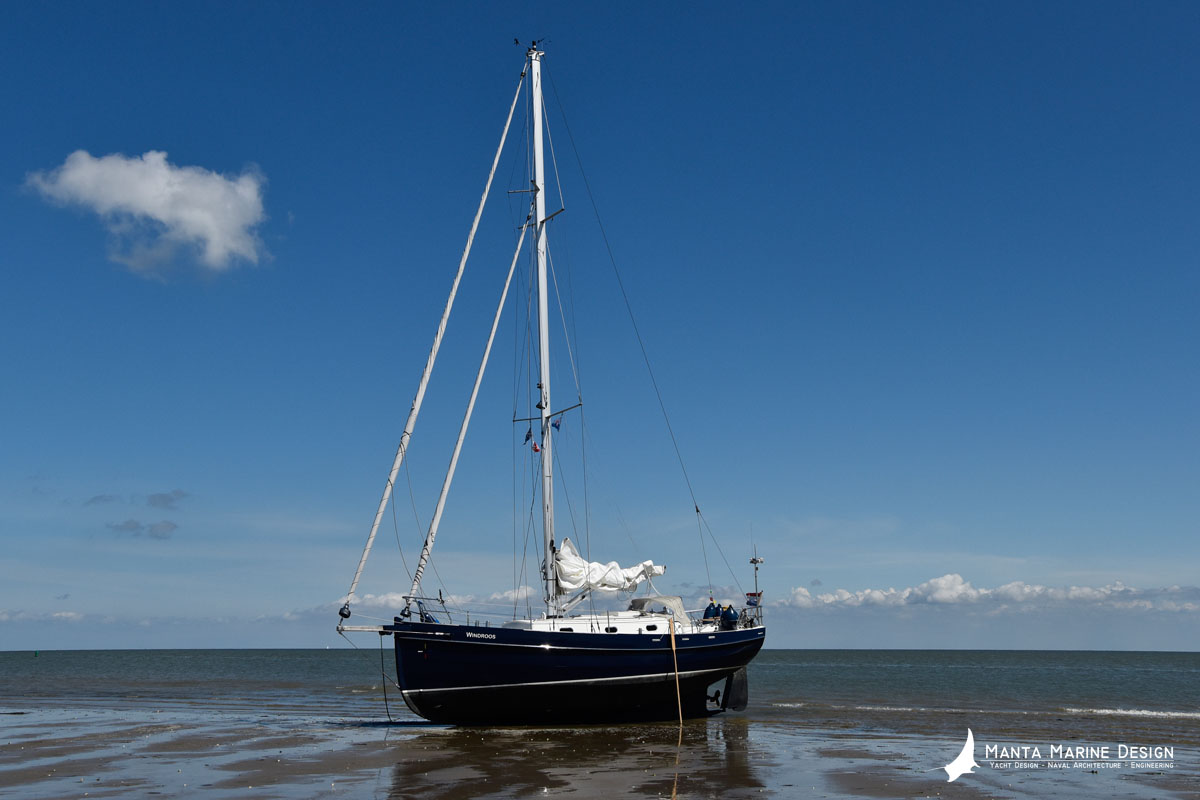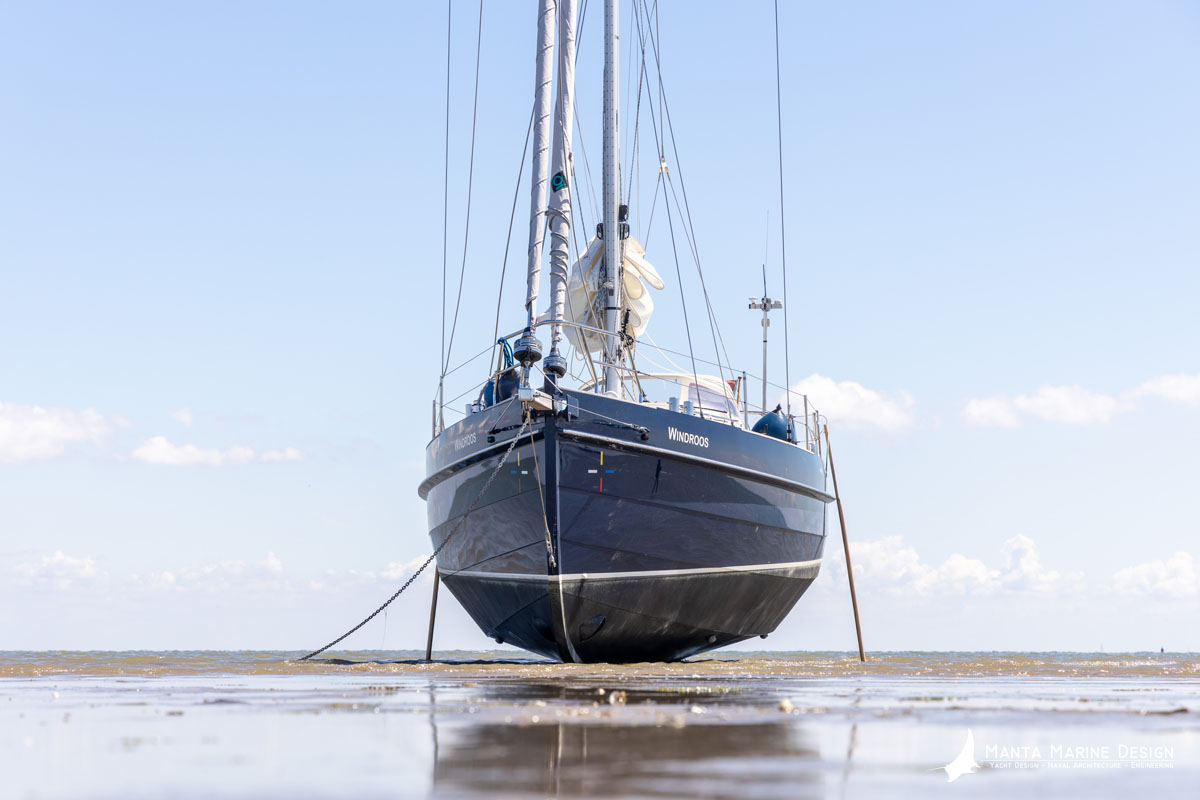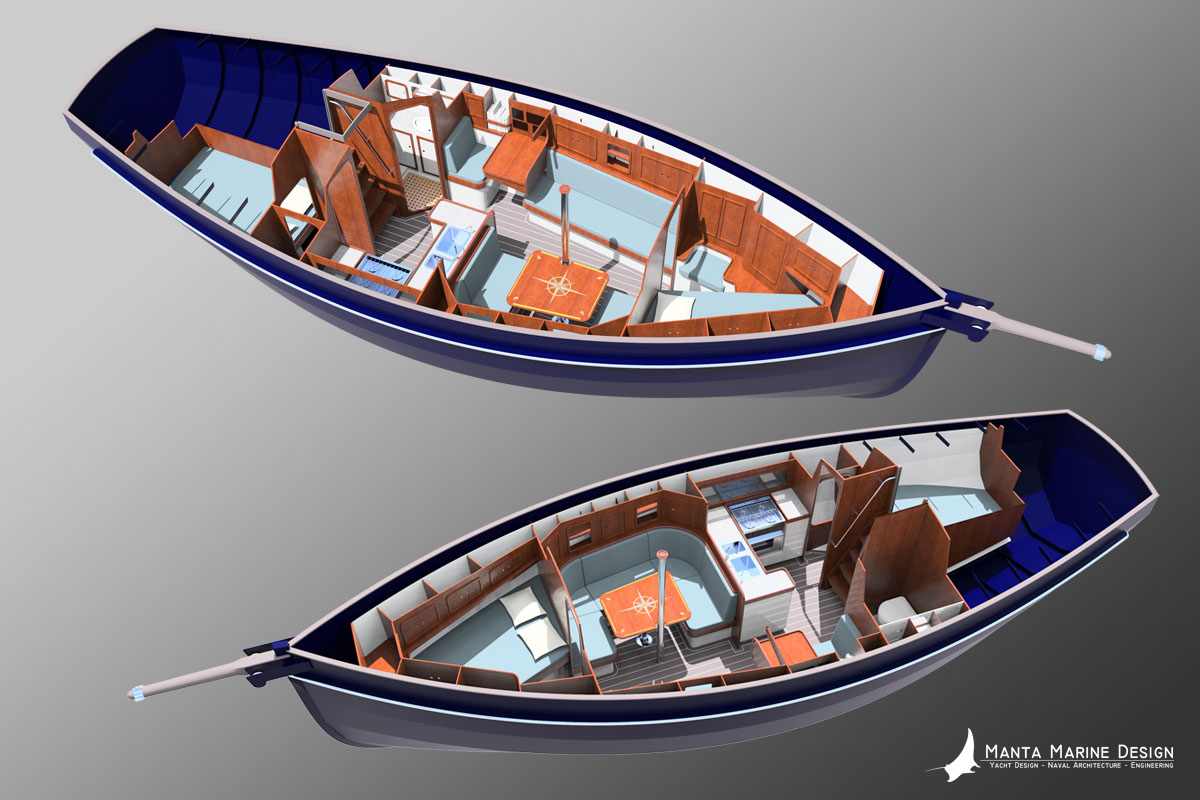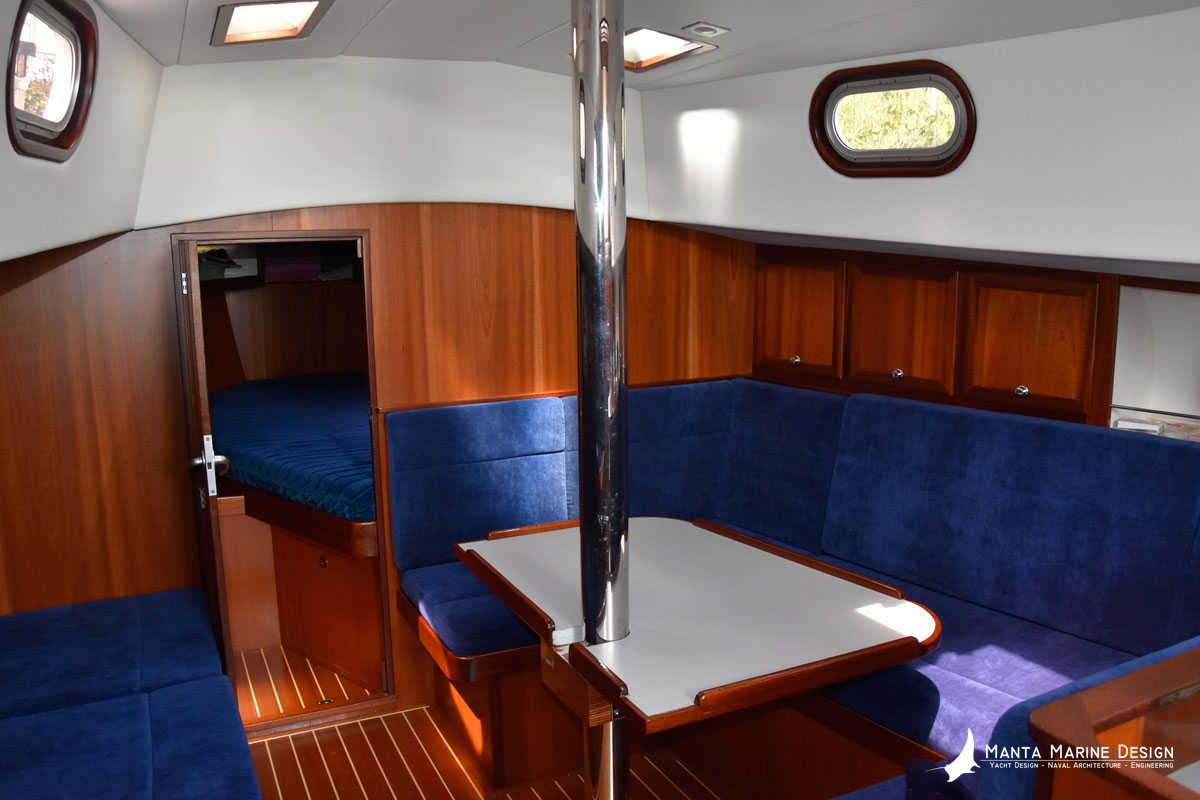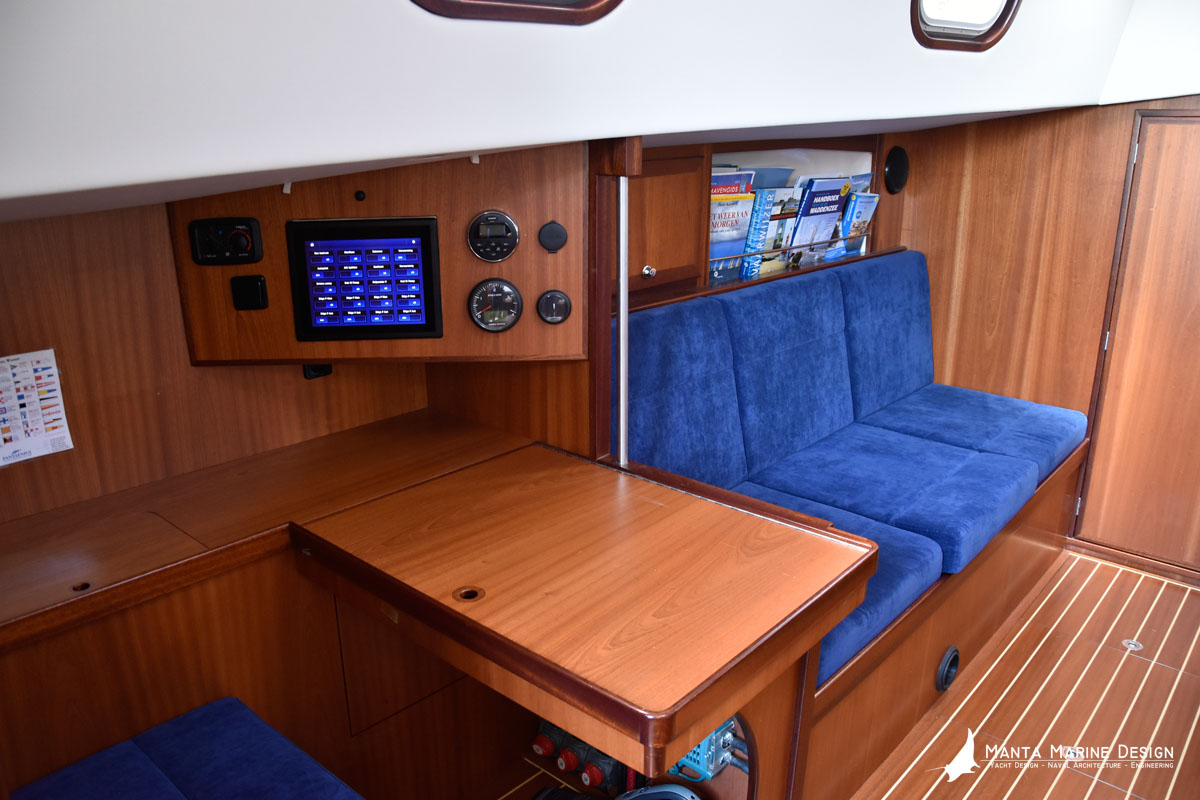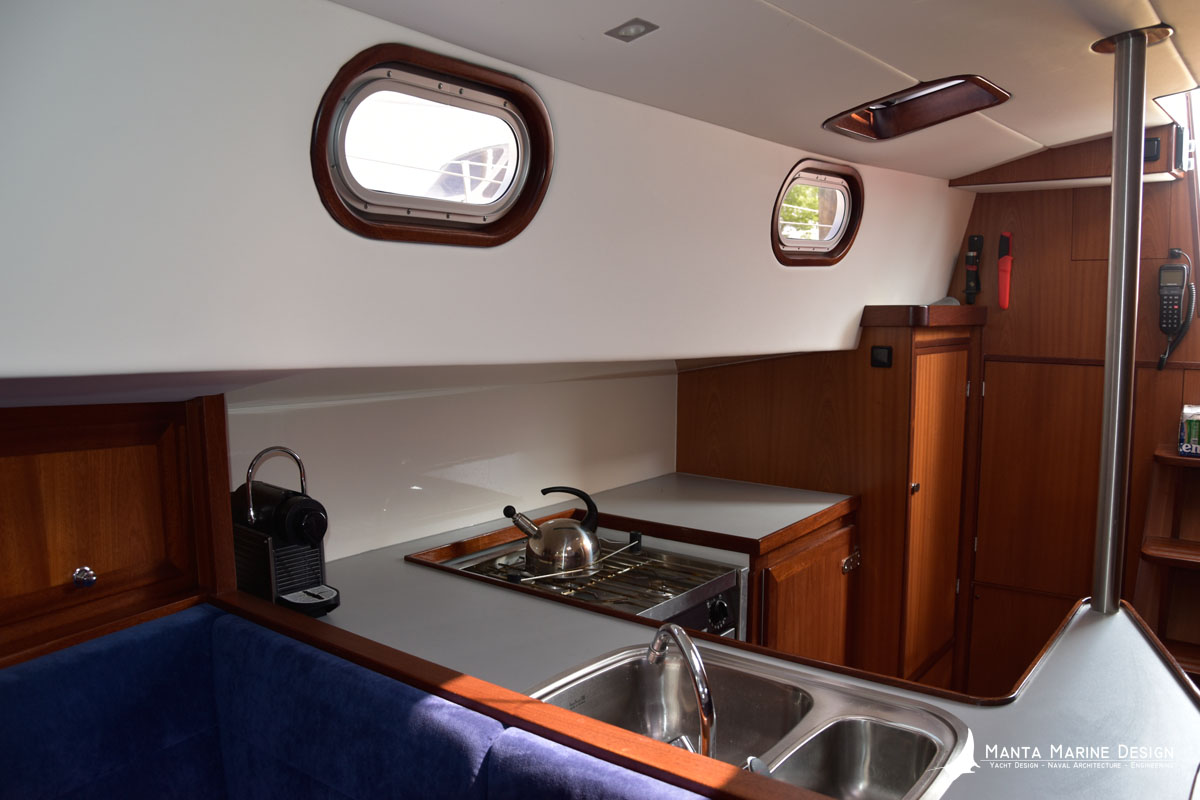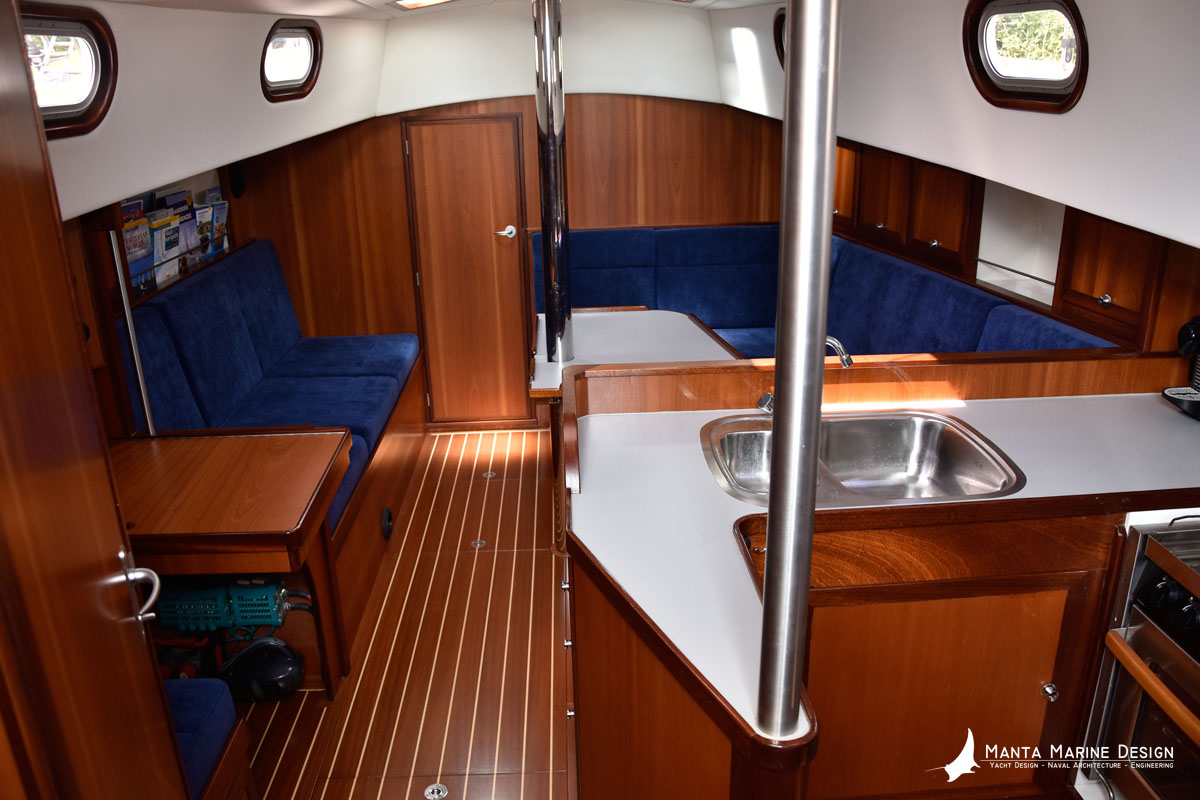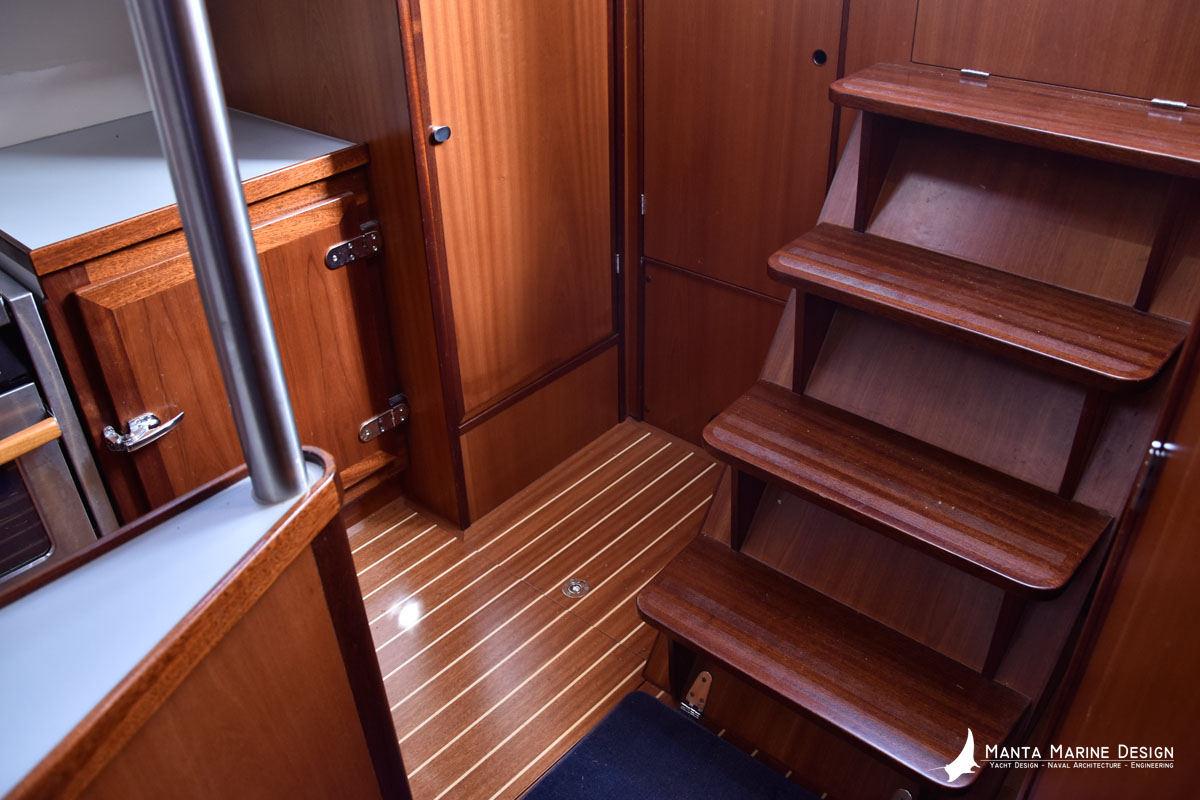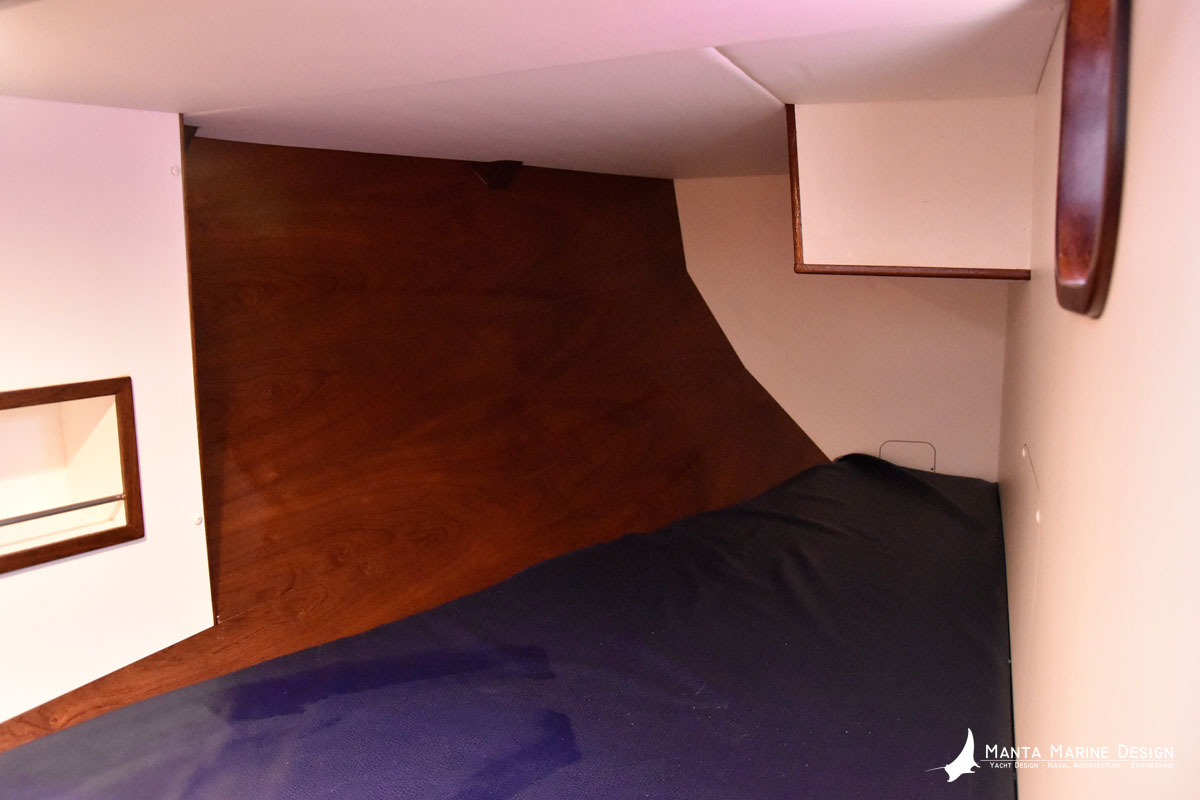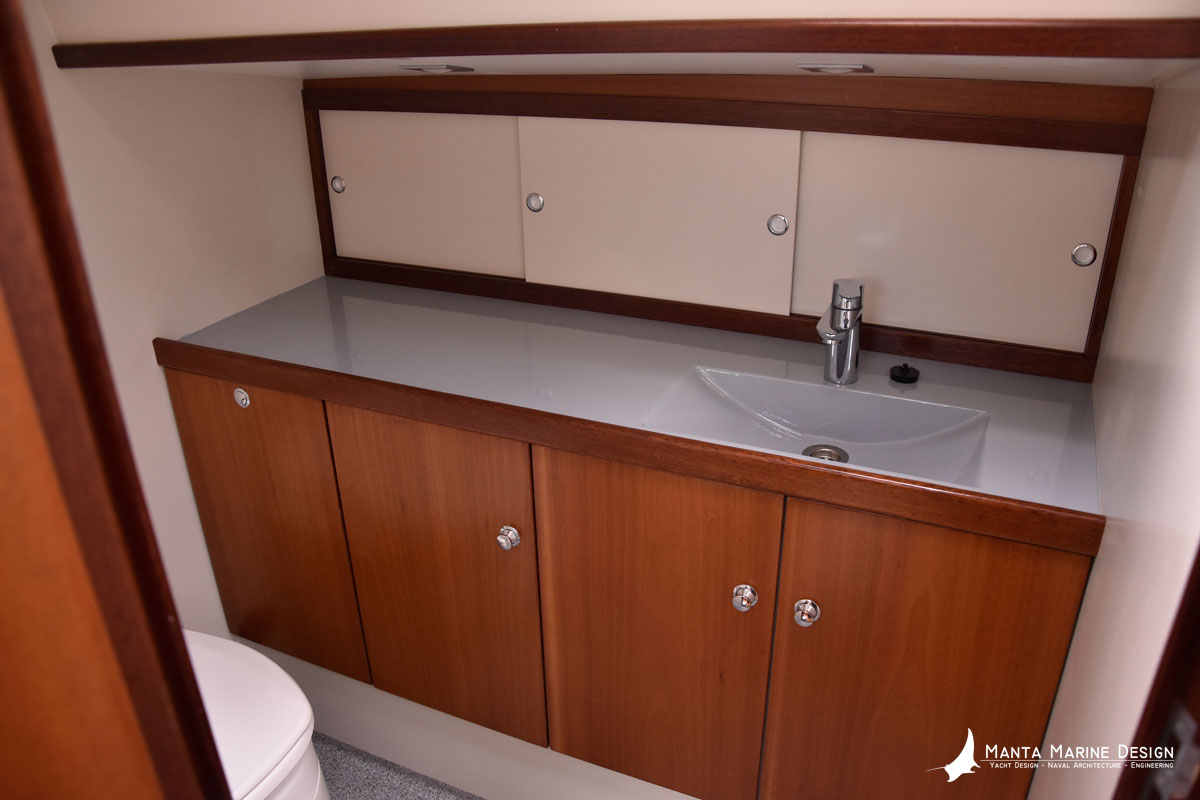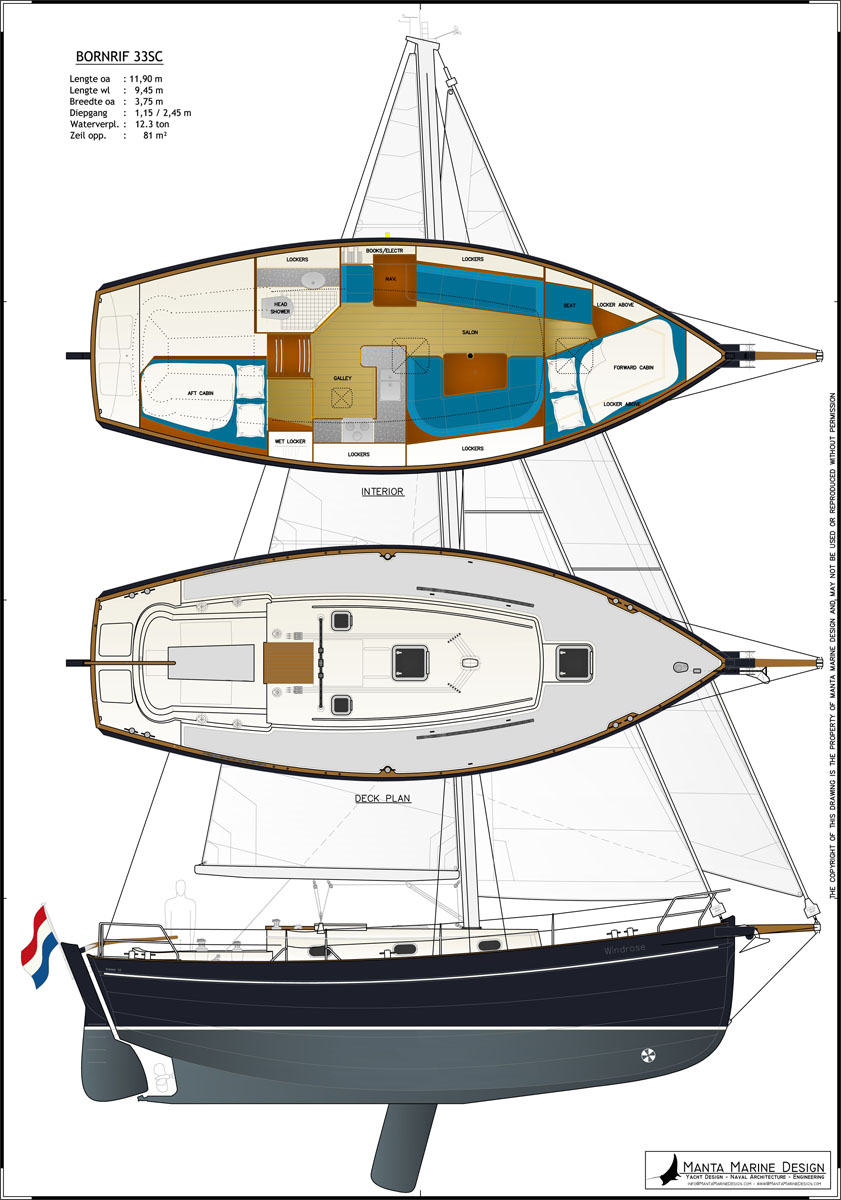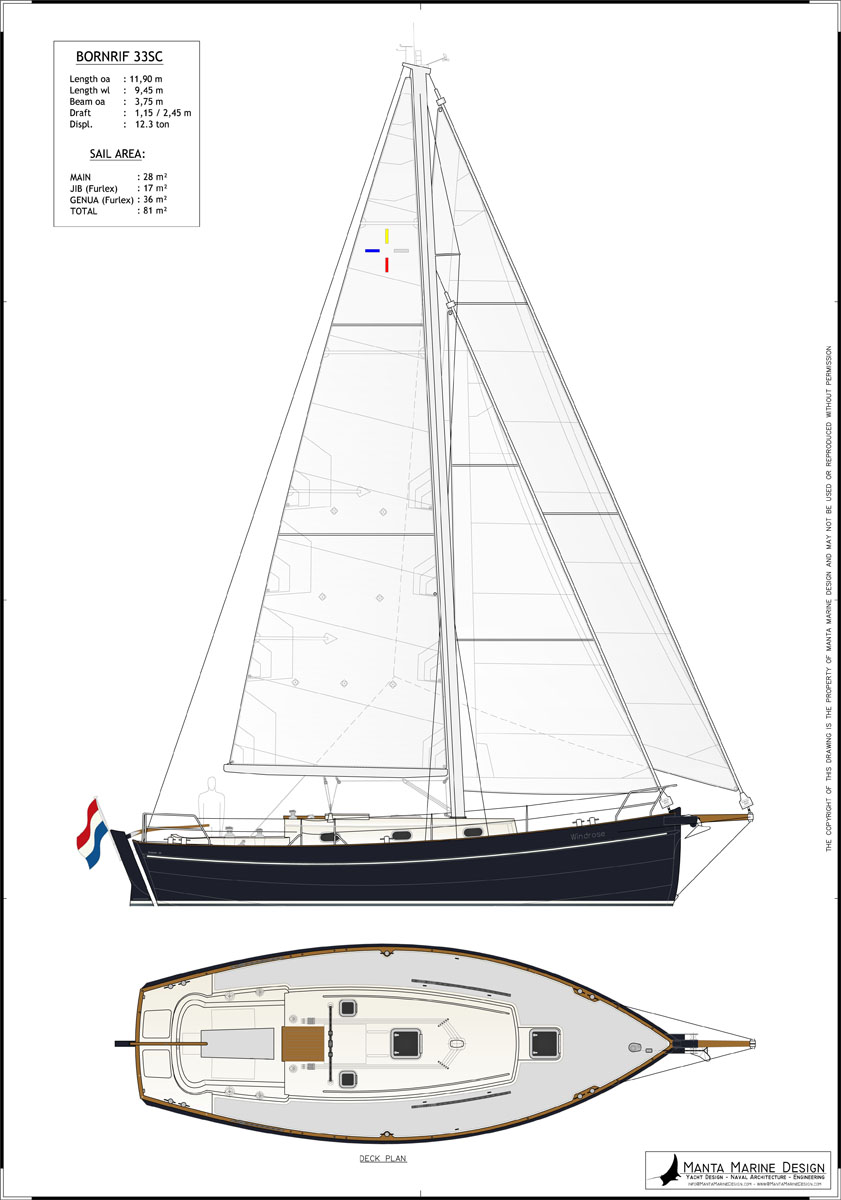 GENERAL DESCRIPTION
The Bornrif 33SC is a classic sailing yacht, built with modern materials and modern building techniques. The multi-chined steel or alumium hull is built up with 4 overlapping strakes. This yacht is standardly outfitted with a centerboard, but optionally also can be outfitted with with a fixed keel, see the Bornrif35SF, which is basically the same hull as the 33 but with an extended stern for more locker space and an extended superstructure to create headroom in the front cabin.
The main focus of this design is to find a fine balance between reliability, practical functionality, ergonomics and aesthetics.
The draught is 1.10m with a raised centerboard making the boat perfectly suitable for exploring the coasts, coastal estuaries and drying out on tidal flats. This is basically where the Bornrif 33SC is designed for. For passagemaking and typical ocean sailing we suggest also to have a look at the Bornrif35SF.
The Bornrif is standarly outfitted with a cruiser cutter rig. All sailhandling can be done from the cockpit.
DIMENSIONS & SPECIFICATIONS
| | |
| --- | --- |
| Length OA | 11.90 m (39' 2") |
| Length Hull | 10.19 m (33' 5") |
| Length WL | 9.45 m (31' 0") |
| Beam | 3.75 m (12' 3") |
| Draught hull | 1.10-2.40 m (3' 7" - 7' 10") |
| Sail area - up wind | 81 sqm (872 sqft) |
| Displacement | 11800 kg (26015 lbs) |
| Material | Steel or Aluminium |
| Engine Power | 40hp inboard diesel |
| Fuel Capacity | 400 Ltr (105 USGallons) |
| Water Capacity | 380 Ltr (100 USGallons) |
| Holding Capacity | 200 Ltr (53 USGallons) |
| CE-category | B (offshore) |
| | |
| Highlighted Aspects | Centerboard Keel |
| | Sternhung Rudder |
| | Multichine Hull |
INFORMATION & PLANS
| | |
| --- | --- |
| BROCHURE | Download |
| STUDY PLANS | This email address is being protected from spambots. You need JavaScript enabled to view it. |
| BUILDING PLANS & KIT | This email address is being protected from spambots. You need JavaScript enabled to view it. |